The CheyTac USA M200 Intervention – ranked #1 sniper rifle in the world by The Military Channel.
Who Is CheyTac USA
What does it mean for something to be meticulously crafted to perfection? For everyone here at CheyTac USA, it signifies the dedication we pour into every firearm we produce.
We are not a distant corporate entity governed by bureaucracy. We are a team of passionate shooters and engineers who strive to create the finest firearms in the world. Our commitment to excellence is driven by our desire to use and experience the very best.
It is widely acknowledged, in numerous publications, that the CheyTac M200 Intervention is considered the ultimate choice. The task of enhancing something that has been expertly crafted is both monumental and daring. It is the Cheytac mission to be bold, and continually strive to make it better.
We promote peace and empower freedom through masterfully crafted weapons built for those who believe in the land of the free and the home of the brave.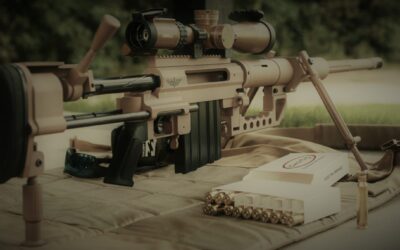 A February 2021 article from Maxim Magazine discussed the success and capabilities of the CheyTac M200. The article began: It has played a decisive role in a number of armed conflicts, breaks world records like an Olympian, and has helped more than one big-game hunter...
read more
CheyTac USA
24070 US 70
Huntington, TN 38344
731-535-6029
sales@cheytac.com